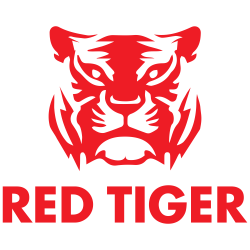 Red Tiger Gaming has been founded in 2014 by a team that has worked in the online gaming industry before. They've brought on all that experience to Red Tiger Gaming when they founded it, and now the developer has already established itself as one of the "must watch" brands of the casino world.
This is a developer that is registered in Isle of Man, under the name Red Tiger Gaming Limited. They have a local license, along with another one from the UK Gambling Commission.
The focus of this developer is on slot machines for online casinos, and you can easily see that in the content they offer. The vast majority of the titles they release are of that type, but they also have table games in their collection. They usually launch one new slot machine each month, though sometimes they're extra-generous and they come up with two.

Where to play
Review
Play
2200+ games
1900+ slot machines
Large selection of games
(1400+ titles)
Recent Slots
Red Tiger Gaming on Desktop & Mobile
Both their slot machines and their table games are available on all major platforms, being designed to work flawlessly both on desktops and mobile devices. The user interface is optimized for mobile use, so you don't see a lot of buttons on the screen. It works equally well on desktops, and I like that there isn't a lot of clutter in the game. That way, you can focus just on the content.
Slot Machines
Variety of Slot Themes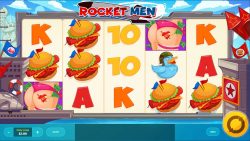 Speaking of content, the themes that were selected for their slot machines shows that they have a certain preference for Asian themes, with a lot of them being inspired by China in particular (Ten Elements, Dragon's Luck, Lion Dance and a lot more). They're not neglecting the Western side of the world either though, and if you want a design with Irish (Lucky Wizard), fairytale (Snow Wild and the 7 Features) or mythology (Midas Gold) in it, Red Tiger Gaming has got you covered. Lately, they've even tried their hand at their first classic slot machines, with two titles released in a single month (Emerald Diamond and Red Diamond). They're even going for cheeky topics, and the best example of that would be a slot like Rocket Men, where the story revolves around the feud between Donald Trump and North Korea's Kim Jong-un.
If there is one thing to mention as a con here, it would be that their stories/themes are not unique enough. Most of them can be found at other developers as well. Obviously, they have some unique titles, and I'd mention Rocket Men again here.
Graphics Quality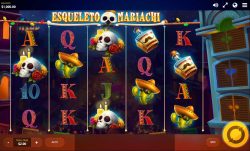 This is an area where Red Tiger Gaming never seems to disappoint. Since they launched in 2014, all the games they've released so far look modern, and quality wise they can stand shoulder to shoulder with the best of them. They do have a certain design style that they use in each case, so if you enjoy the look of one of them, chances are that you're going to love them all. They always use themed feature and high-paying symbols, but unfortunately they also rely on poker card logos/numbers for the ones that pay less and appear often.
Features of Red Tiger Slots
I've found that many of the features that are included in their slots will be random ones, quite interesting but triggering at their own times, not when you get the right symbols. Some regular features are also implemented, with wilds, scatters and free spins being normal occurrences. The interesting ones tend to be the random features though.
Table Games
They might be focused on slot machines, but they're expanding into other casino games as well. Currently, that means that they have three other games, including Blackjack, European Roulette and Baccarat.

Where to play
Review
Play
2200+ games
1900+ slot machines
Large selection of games
(1400+ titles)